Results of JMMC Gravel Rally #3 held at Bernard Lodge, St. Catherine, jamaica on Sunday, October 23.
Photos by Michael Samuels, Donovan Montaque and Nicola Williams.
1.  Rerrie / Dawson        32:28.830 JA8 Leroy's Auto Glass/Scott's Auto Electrical Subaru Imreza WRX Sti
2.  King / McGregor       35:42.237  JA2 Thrifty Gas Toyota Starlet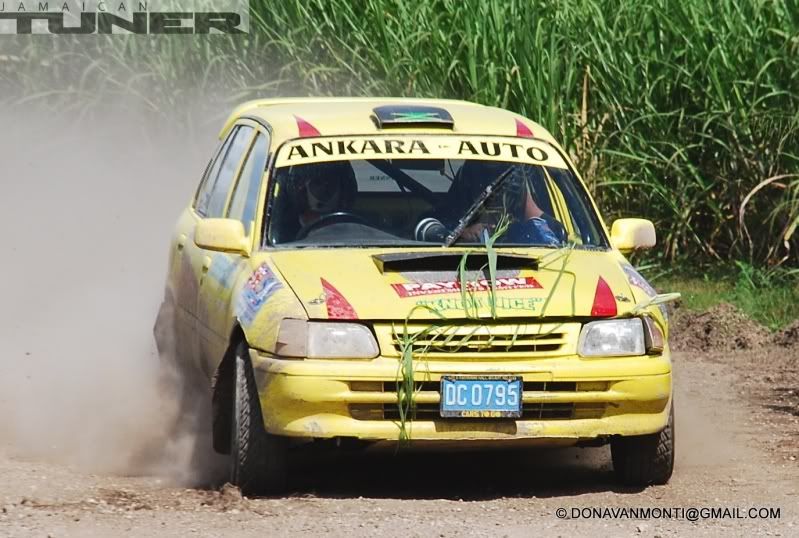 3.  Gore / Farquharson   36:31.133 JA2 Wata Toyota Starlet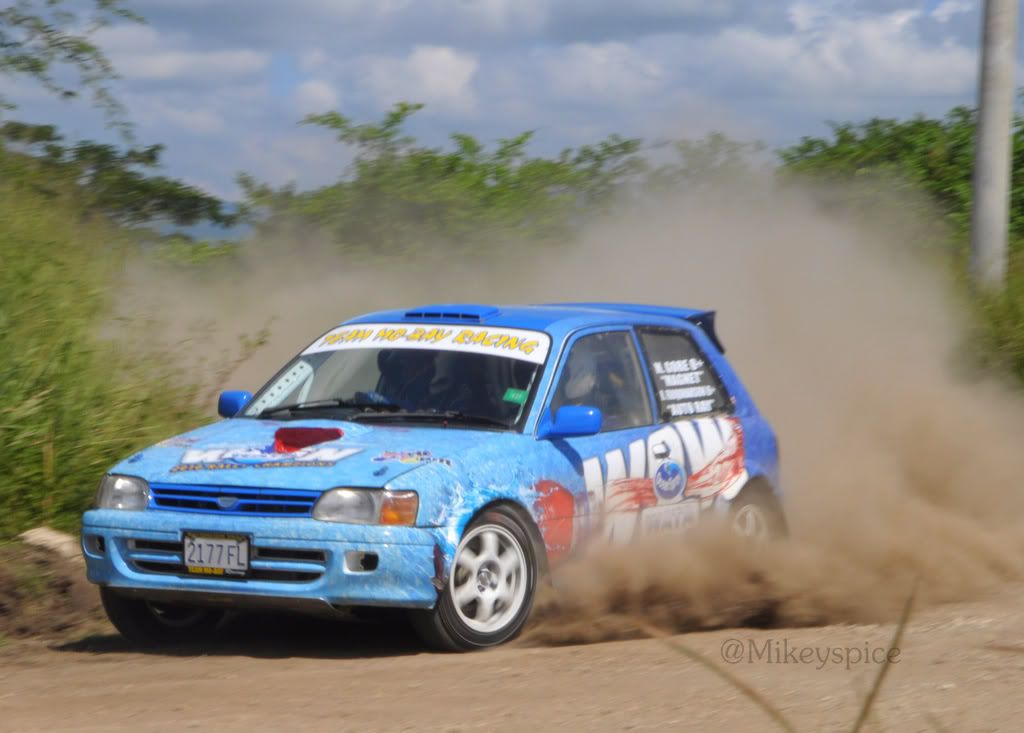 4.  Saunders / Pierre       40:10.226  JA3 Chevrolet Chevette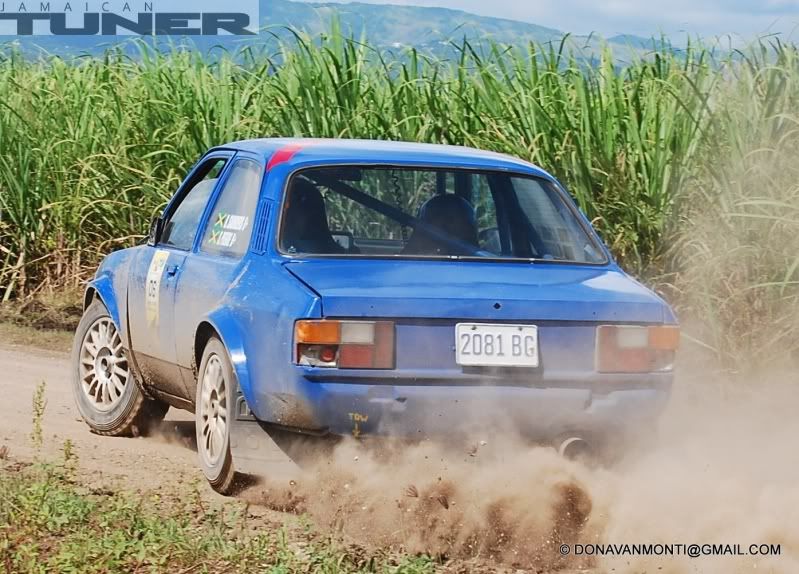 5.   Hall / Brandon          43:38.968  JA4 Mobil 1/Sunoco Race Fuels Toyota Starlet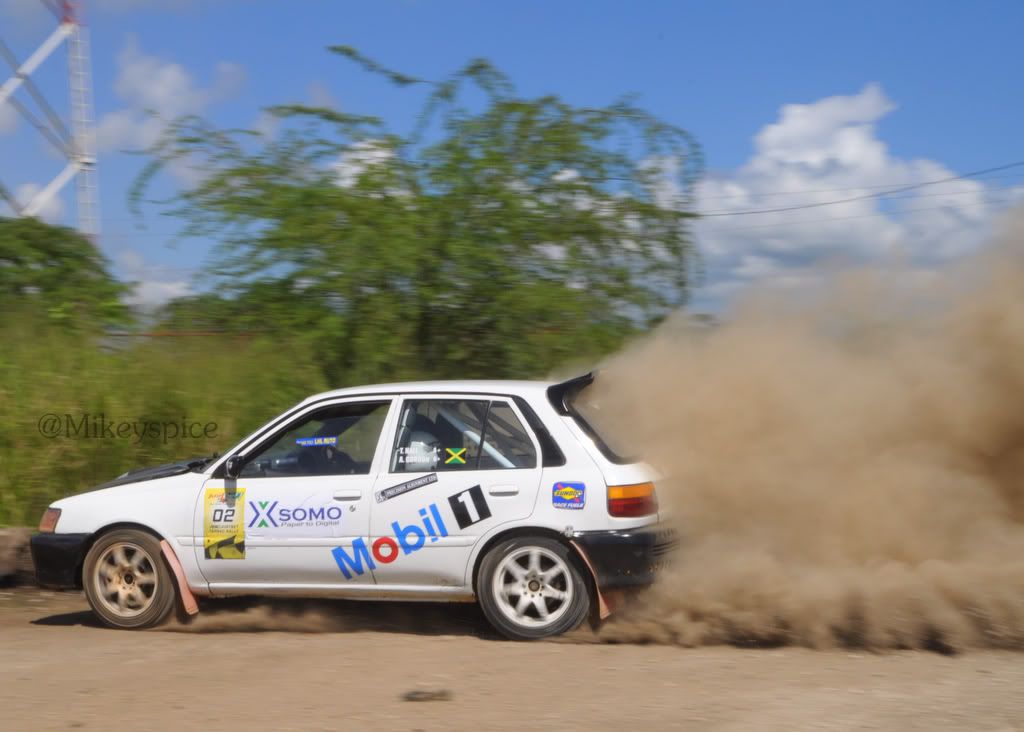 6.    Lawson / Lawson     45:28.732  JN2 Toyota Corolla SR5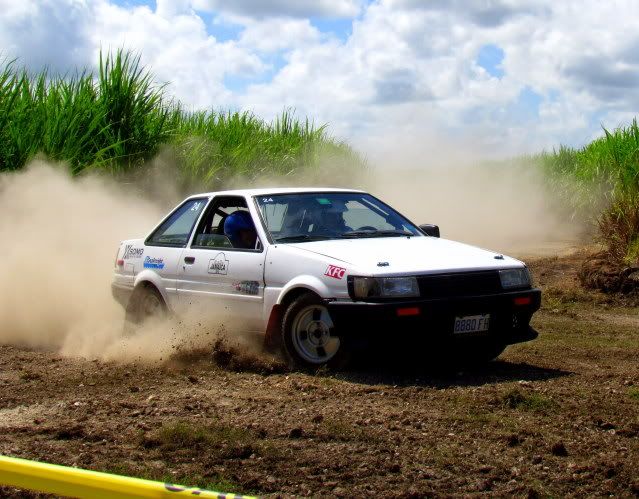 DNF Gregg/Clarke Honda Civic JA2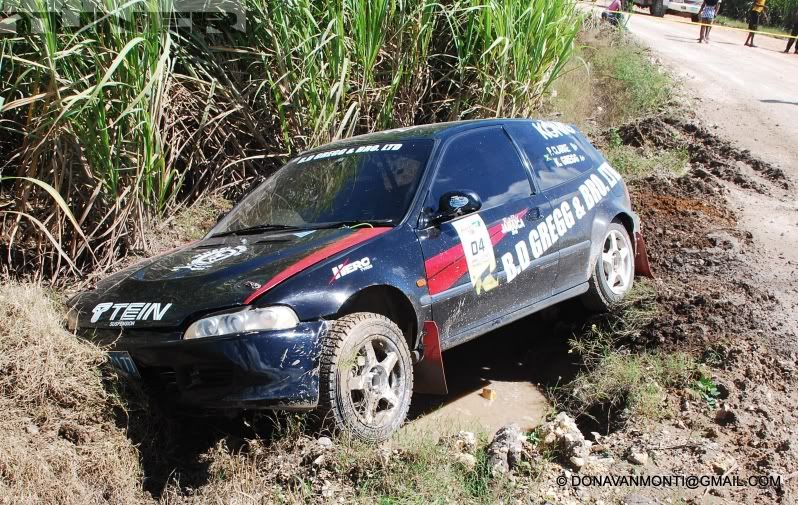 No Comments »
RSS feed for comments on this post. TrackBack URL
Leave a comment
You must be logged in to post a comment.