Click the links below to download issues of "Motor Mouth", the official JMMC club magazine to your computer.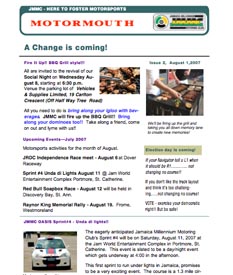 Motor Mouth Issue Jan 2008.pdf

Right click on the links above and save to your computer.
TO VIEW THIS YOU NEED ADOBE ACROBAT READER!
No Comments »
RSS feed for comments on this post. TrackBack URL
Leave a comment
You must be logged in to post a comment.